Brazil Bounces Back With A Slew Of New Billionaires
April 23, 2019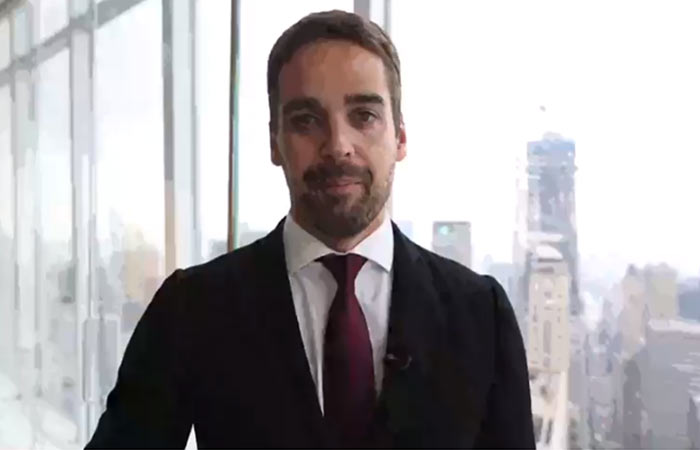 Don't Miss this opportunity to Internationalize your Business!
May 16, 2019
This year, the world will be watching to see if Brazil's new government can make good on its promises to tackle the country's fiscal problems. These promises were one of the topics discussed at a recent forum devoted to Brazil's economy hosted by the Atlanta Fed's Americas Center.
Led by a new president, Jair Bolsanaro, Brazil is trying to recover from years of economic turmoil. The centerpiece of Bolsanaro's economic plan is a pension reform proposal that would set a minimum retirement age to reduce the financial drag from social security spending.
The goals of Brazil's new government also include reducing import barriers, streamlining the public sector, and simplifying the tax structure.
Stiff challenges lie ahead
Recent economic data point to the difficulties the government faces in bringing reform. In late February, Brazil's national statistics agency reported that gross domestic product expanded a scant 0.1 percent in the fourth quarter of 2018. For all of 2018, gross domestic product (GDP) rose 1.1 percent, the same as in 2017, aided by growth in the services and industry sectors. In both 2016 and 2015, Brazil's GDP contracted more than 3 percent.
Pension expenses account for about 12 percent of Brazil's GDP, according to data from the Organisation for Economic Cooperation and Development (OECD). Retirements at relatively young ages are not uncommon in Latin America's largest country. A 2018 report from the OECD indicates that a Brazilian who entered the labor force at age 20 can retire at 55.
Brazil's Ministry of Finance who is now principal at the Center for Macroeconomics and Development, said during a January economic forum hosted by the Atlanta Fed's Americas Center.
Canuto noted that some economic factors were positive for Brazil, such as falling inflation and low interest rates. The Brazilian stock index, Ibovespa, has reached record levels since Bolsanaro took office. But Canuto cautioned that a failure to pass reform proposals could send confidence tumbling.
Brazil's economy has strong U.S. ties
The economic health of the Latin American nation has implications for the United States, particularly for the Southeast. Carlos Henrique de Abreu, the consul general for Brazil in Atlanta, said more than 25 Brazilian companies invest in the southeastern United States, creating jobs in agriculture, aircraft, chemicals, steel machinery, and other sectors. The six states included in the Atlanta Fed's district—Alabama, Florida, Georgia, Louisiana, and Tennessee—have considerable trade ties to Brazil. For example, exports from Florida and Louisiana to Brazil were valued at $4.09 billion and $2.77 billion, respectively, in 2017 (see the charts).
"Brazil will continue to be a very important market for American goods and services," said Lucia Jennings, president and founder of the Brazilian-American Chamber of Commerce of the Southeast.
Pete Leite, president of Hichens Harrison & Co, a Florida-registered financial services firm that invests in the Brazilian infrastructure and energy sector, said Brazil needs to build a more welcoming environment for foreign investment and reduce bureaucracy. He cautioned that non-Brazilian companies looking to invest there would do well to find a resident business partner. Despite those challenges, he said Brazil offered growth opportunities
.
Marcelo Bernal, co-president and chief executive of Merchant e-Solutions, an Atlanta-based company owned by Brazilian card processor Cielo, cited increased cross-cultural business prospects in his industry as digital payments continue to expand.
"While financial technology broadly speaking is known to be very advanced in Brazil, the technologies being born here are evolving," Bernal said. "Not only do I expect U.S. companies to go and try to invest in Brazil, but I expect more and more of the Brazilian companies to come to Atlanta to look for new technologies."
Nelson Mikovenyi, director of international finance with Delta Air Lines, noted that Brazil's approval last year of an open-skies agreement with the United States will pave the way for more flights, greater tourism between the countries, and increased opportunities for business partnerships. He said the airline passenger penetration in Brazil was one-sixth of that in the United States. "The market is big, the opportunity is there, the fundamentals are helping," he said.